AFFORDABLE
ENJOYABLE

ALL AGES

ALL ABILITIES

Whether you are a beginner or an advanced student...We have a class for you.
Proudly Serving Northeastern Queens since 1984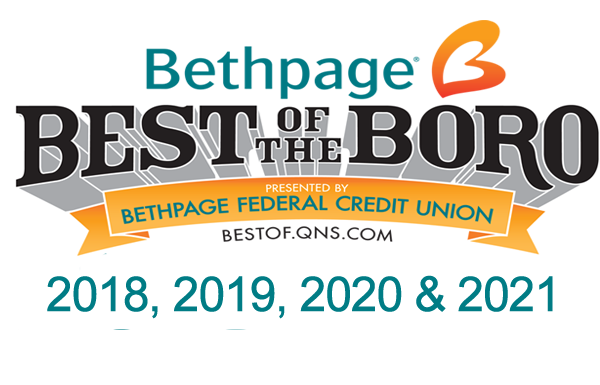 Best Children's Dance School
Best Dance School for Adults
Best Summer Program
Best Theatre Arts Center
Best Summer Camp
Classes
Dance Classes
Tap, Jazz, Ballet, Pointe, Modern, Hip-Hop, 2 Year Old Creative Movement, 3, 4, 5 & 6 Year Old Tap & Jazz Combo Classes
(by age)
Designed for true growth and knowledge of the style chosen, over a 10 month period.
Private Dance Lessons
Tailored specifically for the needs of each individual dancer. Perfect for 8th Graders who want to audition for Performing Arts High Schools. Also suitable for those who want extra help, or for those who just can't get enough dance in their lives!
Performance Opportunities
Scheduled throughout the year.
Wedding Preparations
Meet your specific needs, whether that means the Bride & Groom's first dance, the whole Wedding Party or anything in between.
Body Back Transformation ®
Body Back Transformation is a result based journey. Focus on your mind & body & improve your overall health. The experience includes 2, 60 minute, high intensity, interval workouts per week. Pre & post fitness assessments are completed, allowing you to see progress. Nutrition guidance is provided and supplemental on-line workouts & support are provided.

For more information, email or call Michelle:

Michellerey@fit4mom.com
917 432-4152.